Handing over the reins to one of my fave fashion girlies, C-line from the 9 baby! So these are all her words and thoughts, so if you dont agree suck ya teeth and move on cuz she dont care I and dont either. With no further adieu….
I'm just gonna say the 2023 Met Gala is giving, dammit. Not a face mask in sight, glam is on EXTRA high. Prior to the start of the fashion hunger games, I gave my predictions for the night based on the theme "Karl Lagerfeld – A Line of Beauty". These would be heavy for the evening: Black, white, pink, navy blue, Choupette vibes (Meow!) Black sunnies, Rich girl nails, Fluff – Lots and lots and lots of Chanel. This is a post-Law Roach gala this year as the legend (and crowned jewel, bitches) is taking time for himself, so the stakes were high to see if the girls, gworls and guys would hit the mark but baybeeeee, I think the late Lagerfeld would be proud. Some would be slapped tho. So let's get in there. The night is all about vintage Chanel!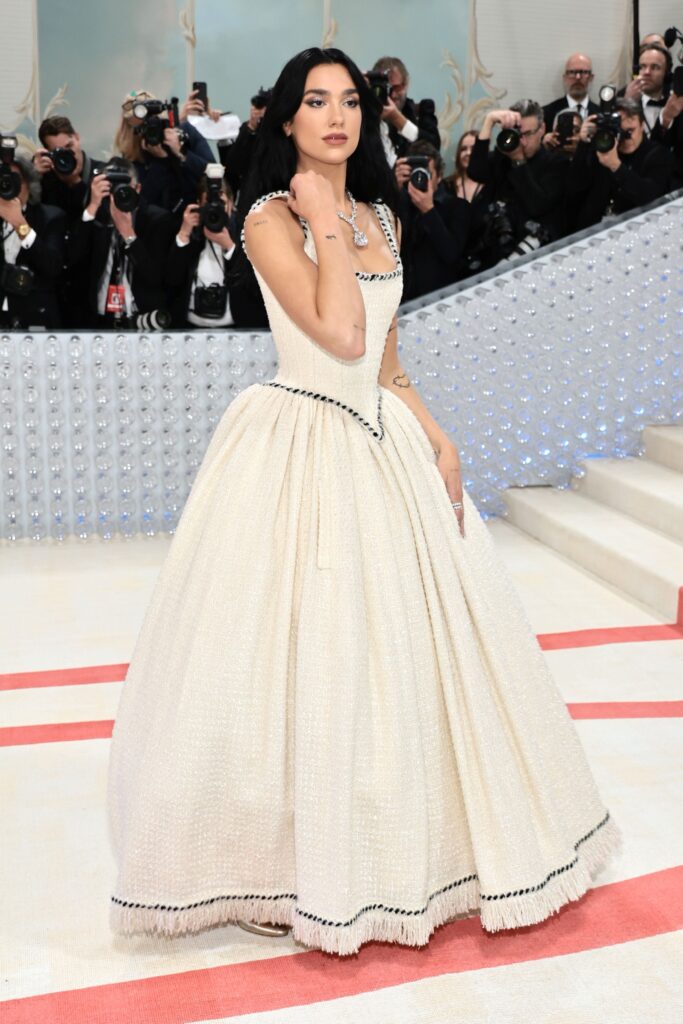 Naomi Campbell, Nicole Kidman, Giselle Bunchden, Dua Lipa, Penelope Cruz and more were all dripped.
At one point it started to feel like a Chanel parade but I digress. Although his designs from his time with the legendary house of Chanel were mightily represented, there was a serious dose of Thom Browne, Burberry, Sergio Rossi, Gucci, Jean Paul Gaultier and Versace on display. The color of the night was definitely black.
So, let's talk about Billie Eilish in Simone Rocha – black, sheer, micro tulle, black hose, black pumps. It was a great dose of 90's sexiness in 2023. This look was a hit and also seen on Joan Smallz and Rita Ora.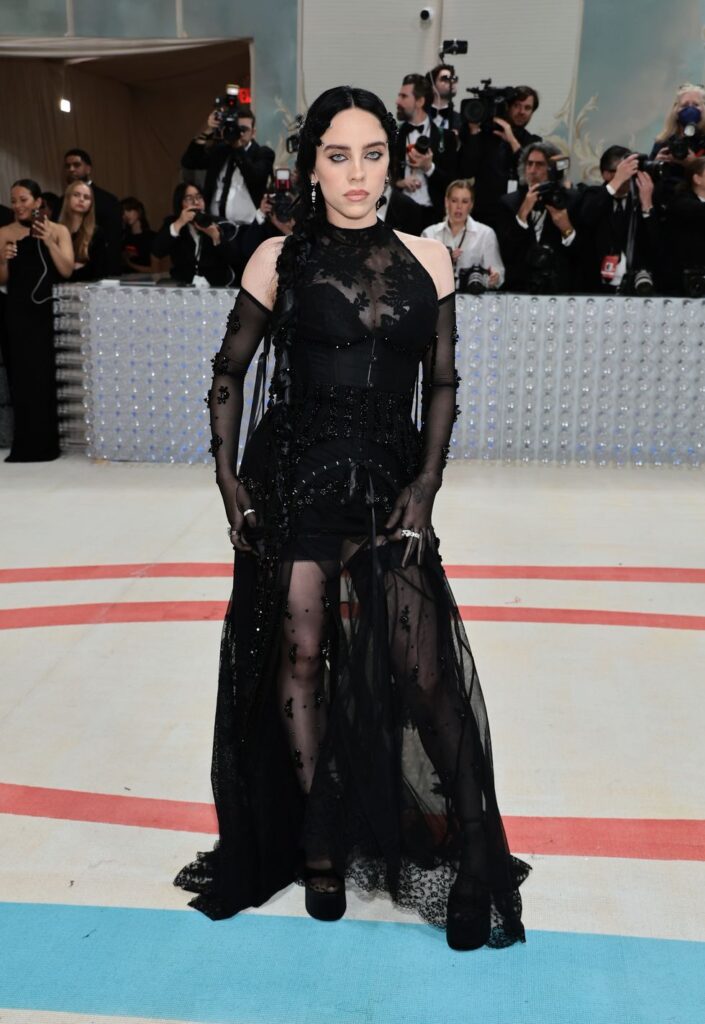 I was also gagged by Michelle Yeoh (bet you aint see that one coming!). See, when you're a woman of a certain age, you have to gag the nieces gracefully and that's what she did. She looked absolutely stunning in balloon sleeves with those thigh high platform boots.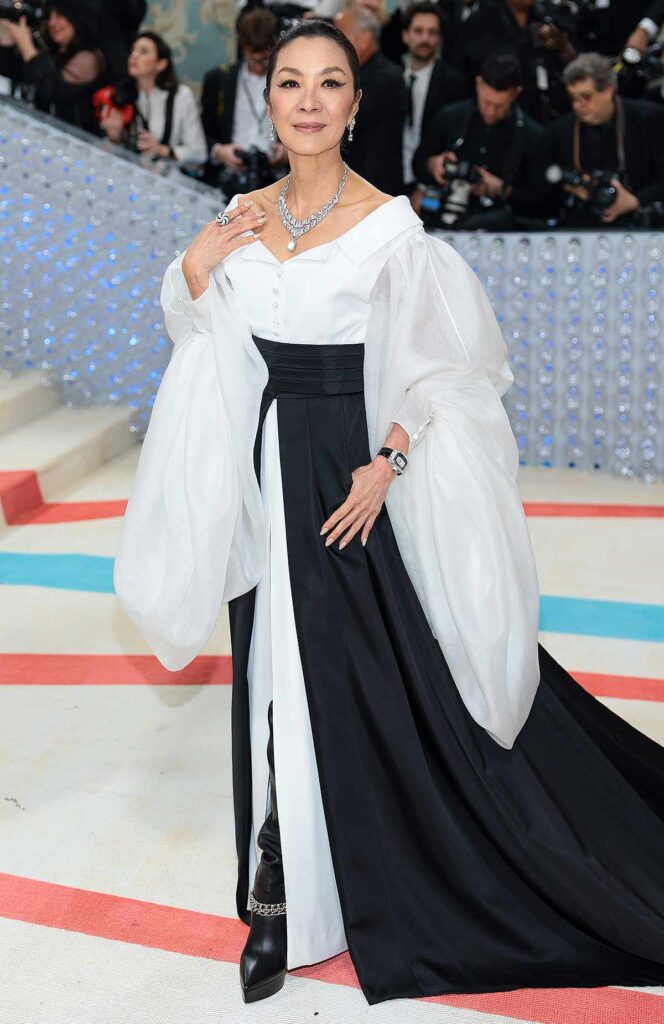 Now I know this will be an unpopular opinion but KeKe Palmer, lil' mama was on theme and was so pretty in a form fitting tweed Sergio Rossi column dress with an oversized powder blue duster. She looked so dope to me! Her hair was giving glamazon with volume straight from Yehia on 53rd Street. Paying homage isn't just pulling out all of your Chanel and KeKe proved THAT!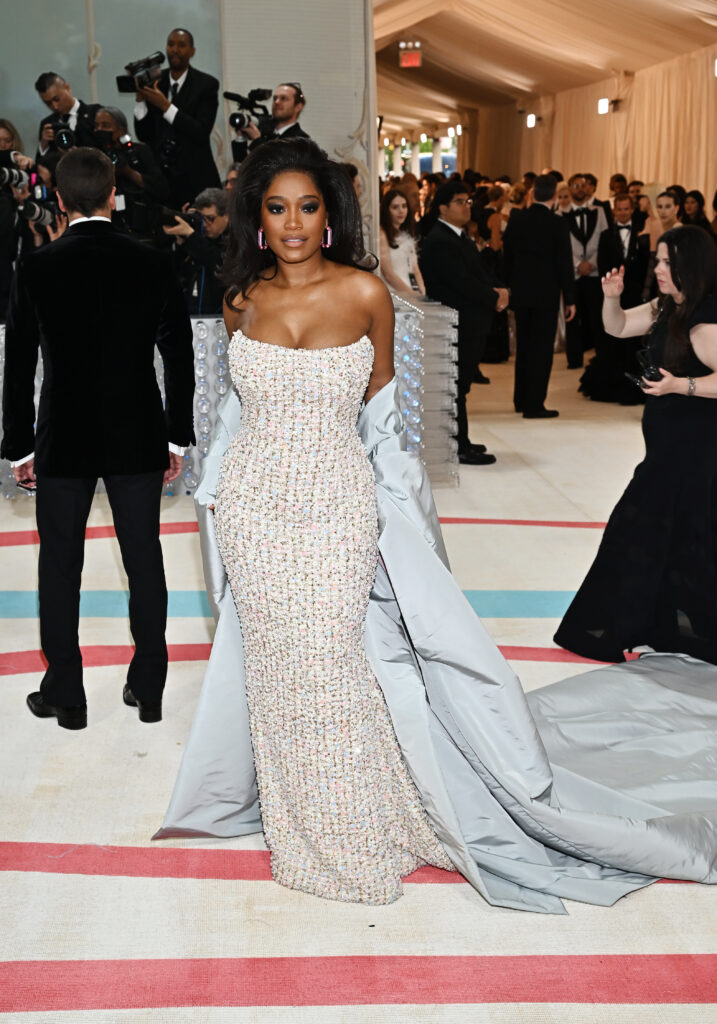 Hallie Bailey with her cute little self shined in sheer white floral Gucci with a dramatic ruffled duster. She gave a good dose of sexy with that signature 90's high neck. She nailed it! Anok Yai in Prabal Gurung and Teyana Taylor in Thom Browne – WHOA! Anok was the epitome of drama with gold to silver ombre with cascading palettes and beads and a black train. See, the black train set this off. I also loved her mesh gloves with black hose. Her skin tho, lawdhammercy. See, Teyana Taylor shows up and leaves it the fuck on the FLOOR. Her Thom Browne dress was on some other ish, and I'm here for it! I love her because she allows her feminine sexiness to shine with masculine touches like the tie and Lagerfeld's signature dark glasses. And who else can pull off a fascinator WITH a mullet while giving the paps a twerk. I LOVE IT! THIS is how you pay homage!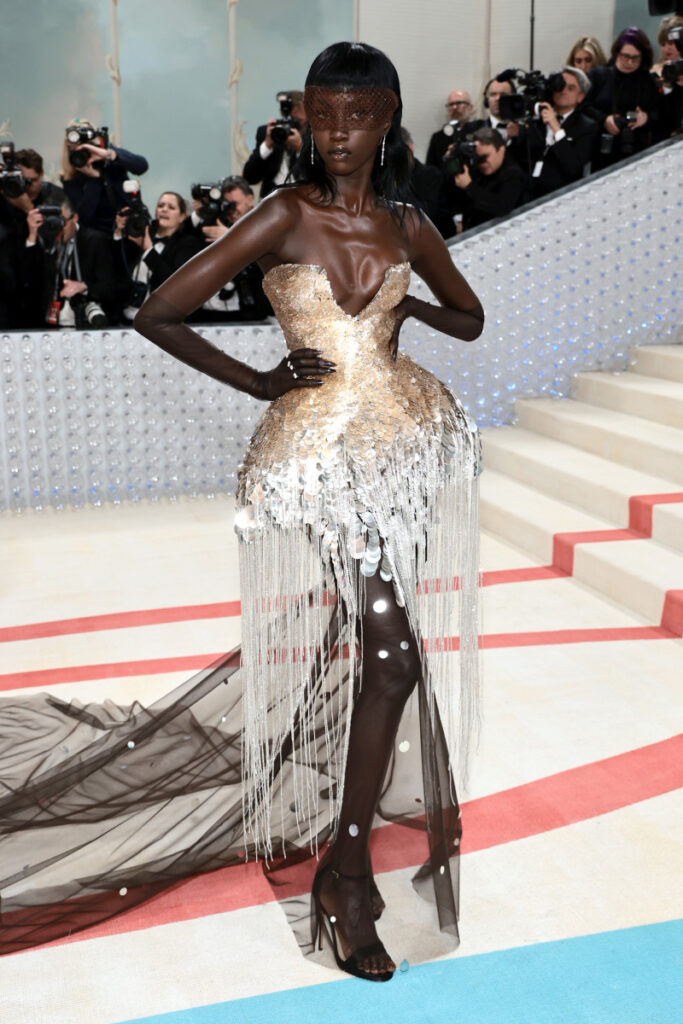 Now, let's talk about the bad. The bads were REALLY bad. Next level bad. Please don't be mad at me, this is my opinion and these ladies are talented on another level but fashion aint it.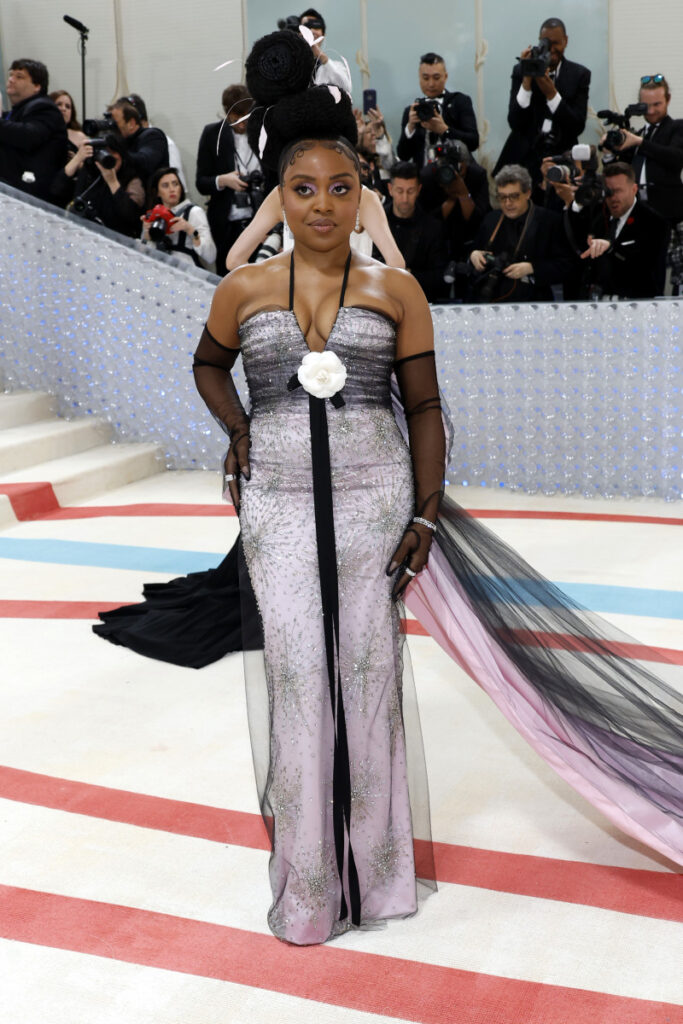 I'll start with Quinta Brunson. She must not be on Prabal Gurung's nice list. This dress gave 1993 homecoming straight from Peaches (IYKYK). Then to slap that camellia on there, it was just… sad. The dress was terribly fitted and I want to know, where were her friends? Sis, fire your WHOLE team.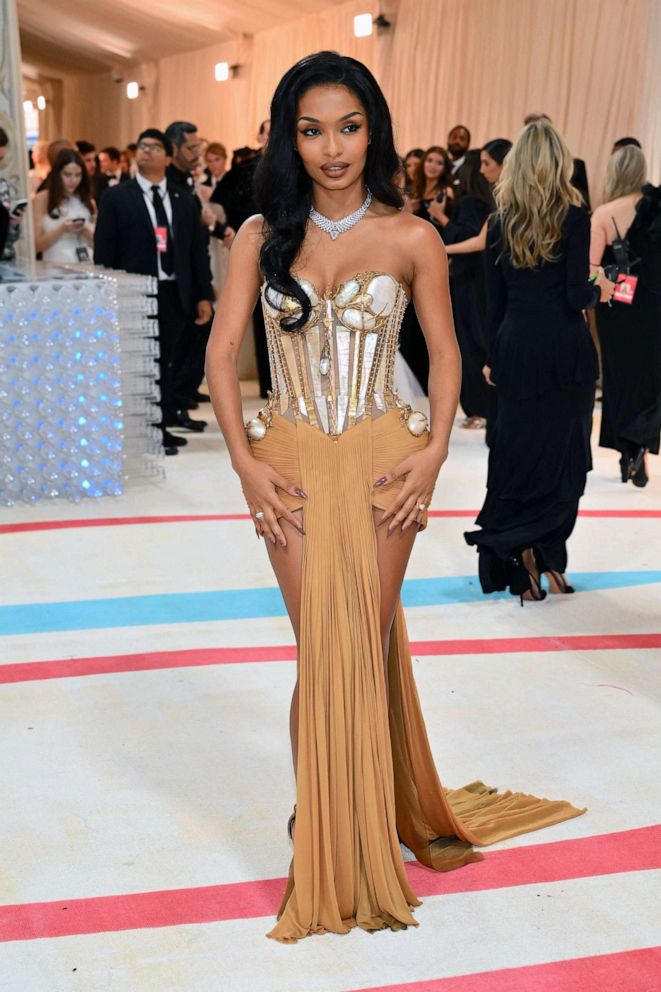 Next up, Yara Shahidi in Gaultier. Maybe it was the color on her skin, maybe it was the hair, that necklace… I dunno but it needed editing. And the front of the dress looked like a massive wad of toilet paper hanging from the front.
Other notable flops were: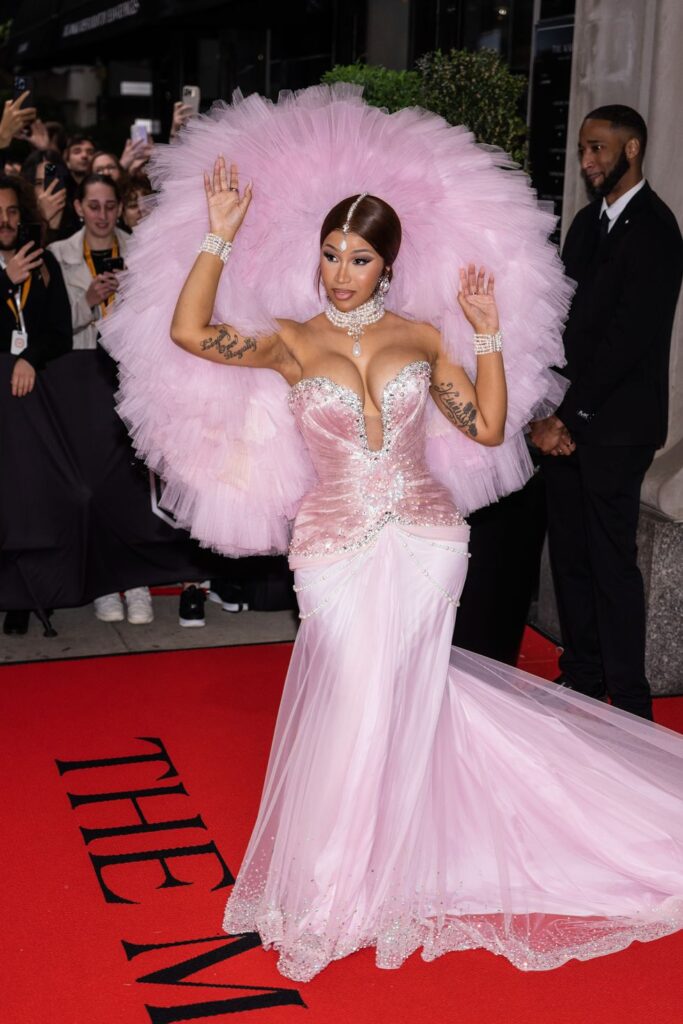 Except North. Leave North out of it.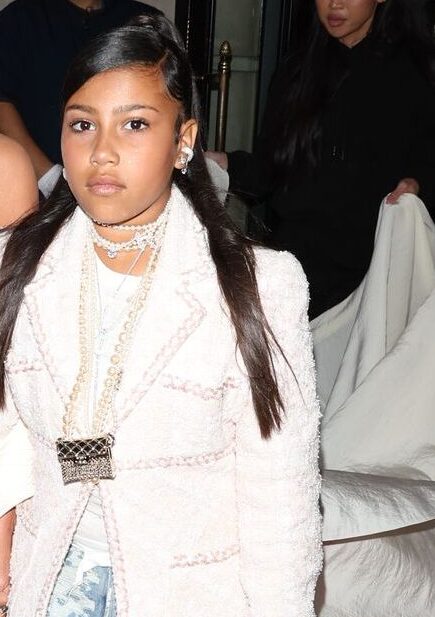 The men did not come to play either. Diddy, dressed by June Ambrose in Sean John executed the mission.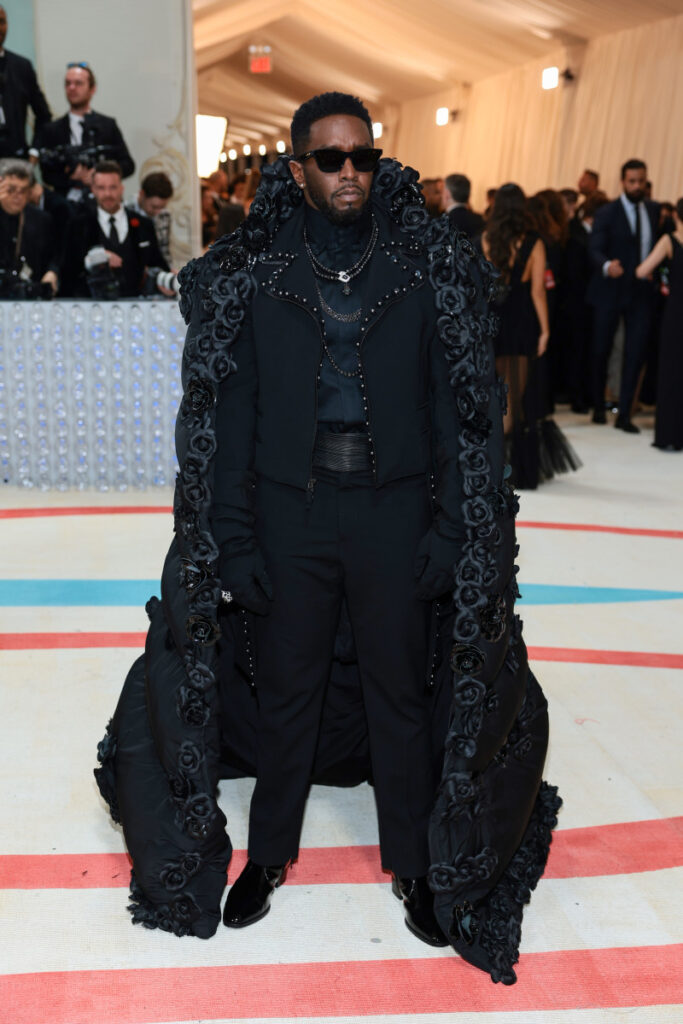 Stormzy ironically matched Mary J Blige in blue floral Burberry.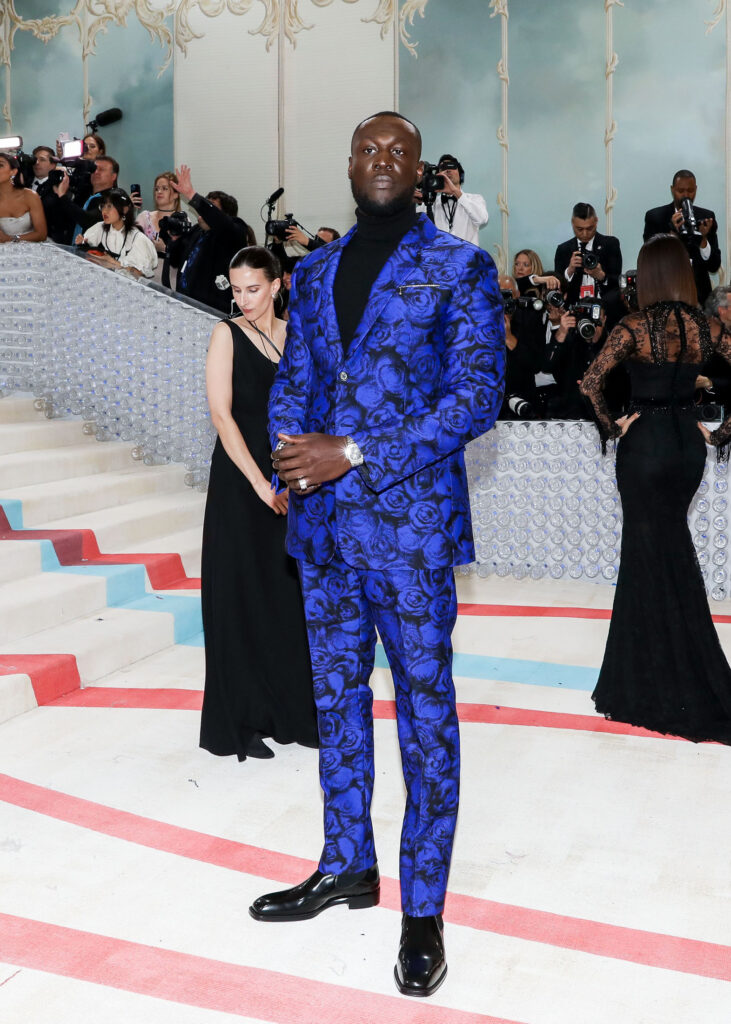 My other male faves were Alexander Skarsgard in Thom Browne, Dwayne Wade in Prada and Bad Bunny in Jacquemus.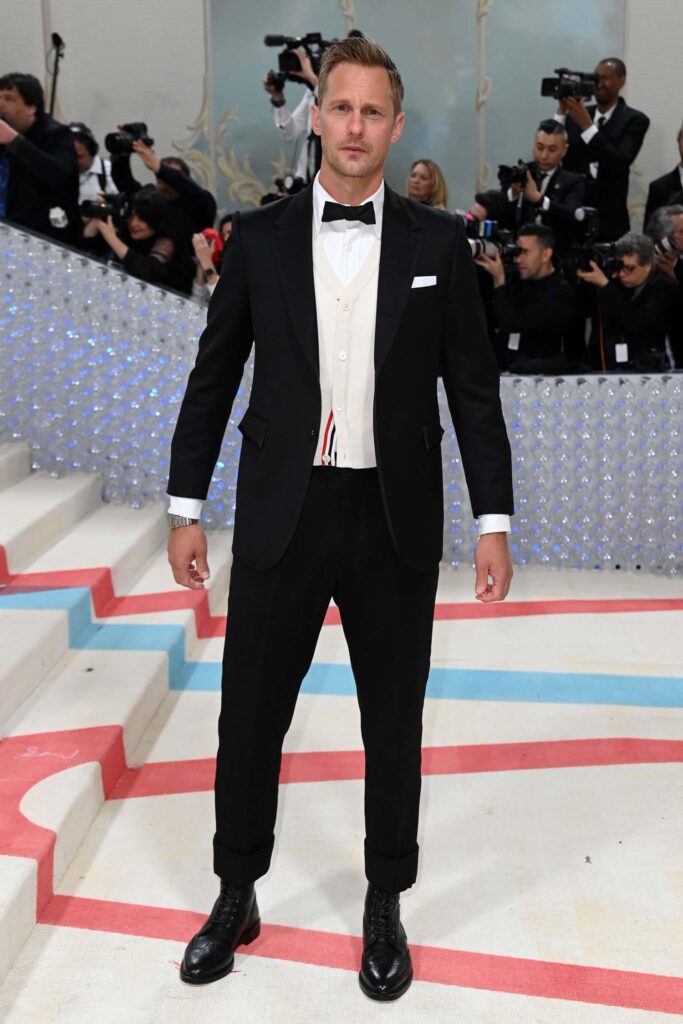 Honorable mention to Jared Leto who showed up as Lagerfeld's beloved feline, Choupette.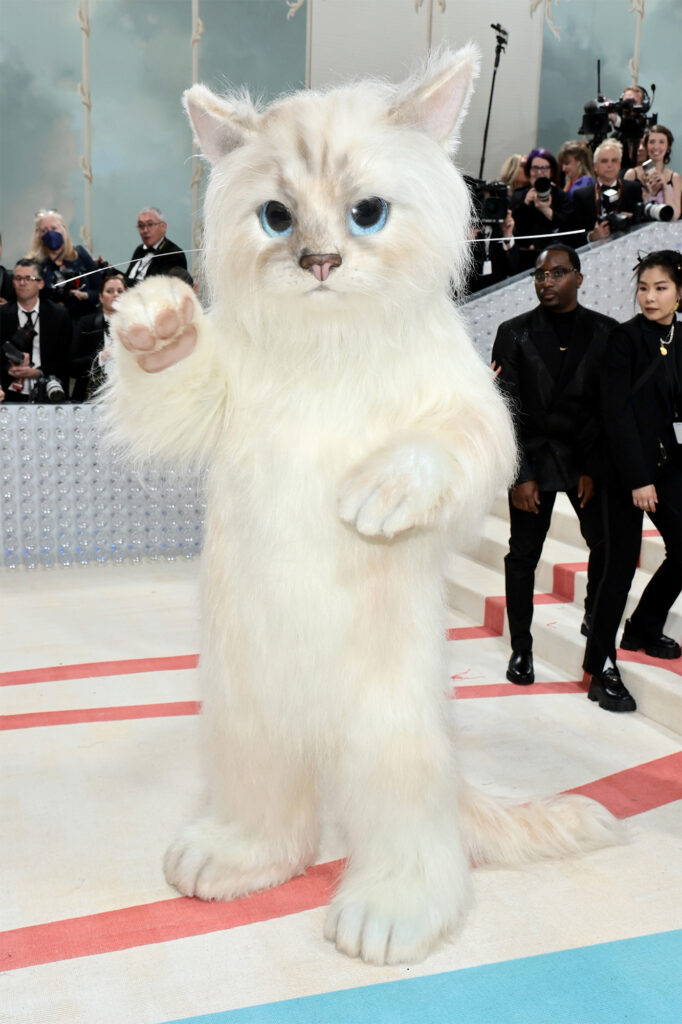 WAIT!!!! RiRi has arrived and her growing bump is wrapped in a 1997 vintage Fendi mink swing coat while ASAP is in denim and tartan plaid Gucci – paying homage to a fashion legend on their way to the Met. WAIT!!!! Under that mink is a living, breathing white camellia via Valentino!!!! Red lip, dark shades with giant lashes on them! I am weak! Someone check on me tomorrow, her look was worth the wait!!!!!!!