Now yall KNOW, if you know, that I can dress my ass off and style on naker's so hard, but a good pal of mine is THEE fashionista. And if And Just Like That aint gonna give us Big, they will give us fashions. And so I wondered, who would be a great person to kick off recapping the styles of our tried and true threesome, none other than Chicago's very own, Cline from the Nine!

Take it away, C-line!
Lilly… oh Lily!!!! Lil Mama opened her scene with quilted buttercup colored Chanel boots, a Chanel backpack and Chanel brooch. Her arsenal of Chanel was heightened with her beautifully wrinkly English Bulldog! Recital look. Her Oscar de la Renta dress was everything. Baby girl has STYLE, that dress was badass.
Lisa Todd Wexley… Sis is about to be a problem, a GOOD problem! She's serving 40's successful Black woman energy and I'm here for it. How do I know she's bad, because she's rocking a long caftan over a Issye Miyake drop crotch printed jumper with Guiseppe Zanotti splatter sandals like it's nothing! I will be stalking her short choppy bob. Oh, and I'll tell you why I know we will love her??? It's the Rosie Assoulin balloon-sleeve dress for ME!!!!
Charlotte… I want to start this by saying I have always loved her fashions. She always gives prim and proper with a smidge of sexy which had me wearing tea length skirts in the early 2000's with tank tops, heels and cardigans with my high ponytail. Fast forward and her style is STILL on point! We were reintroduced to Classic Char at the restaurant in her full tea length white maxi skirt and hot pink GoGoSilk blouse with Stuart Weitzman pumps. I would expect nothing less than her in that pink tweed St. John dress with her Louis Vuitton Capucines bag. I love that she's not rocking LM monogram.
Carrie, Carrie, Carrie!!!!!
Her opening scene was quintessential Carrie but my eyes instantly went to her Saint Laurent "Liya" sandals. I salivated over these in Vegas and stopped myself from buying them. Gotta learn to live with regrets. And dammit, only Carrie can rock not one but TWO crossbody purses at once.
Her recital outfit was one that my friend Lindsay and I wore from 2005 – 2013 and baby, we were faithful. Loose crop pants with blouses and heels!!!! Couldn't tell us NOTHING! People fear crops but give these streets a peek of your cleavage and ankles baby!!! I naturally swooned when she popped on her wedding Choo's with this outfit.
Her fune outfit was a snapshot of why I fell in love with her style. Black v-neck bodysuit, full tea length skirt fluffed with tulle (because yes, ankles are sexy I keep telling yall!) and heels. The headpiece. The pearls. Bitch I cried. This was Breakfast at Tiffany's meets West Village realness.
Miranda… I'm not commenting because Miranda Hobbes is giving Hyde Park / Karen vibes.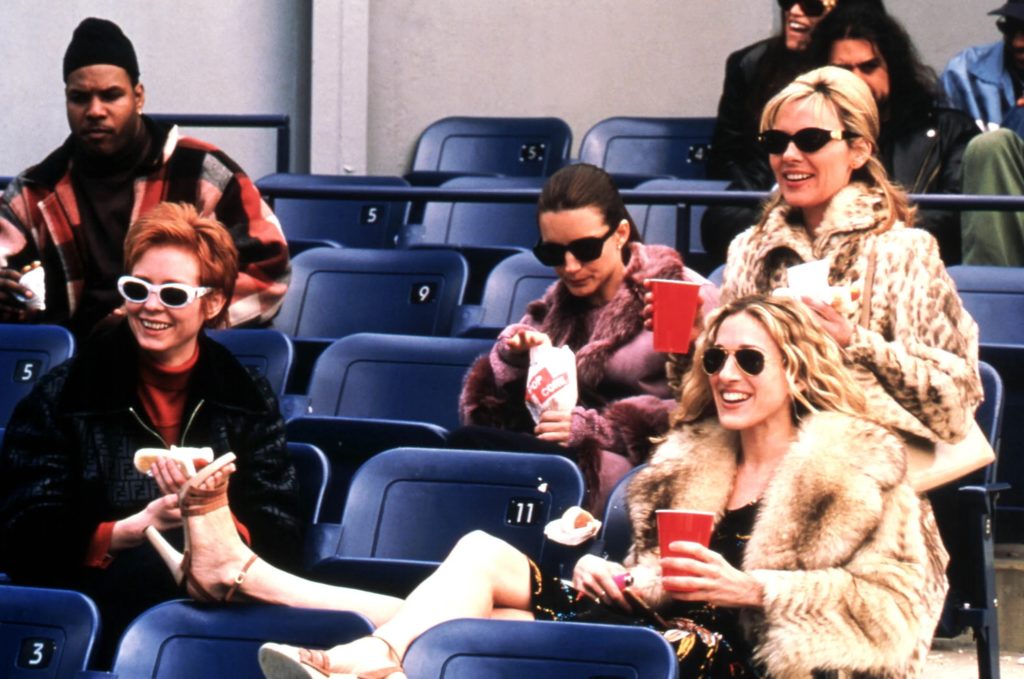 For this week's show recap, https://www.myalogy.com/recaps/and-just-like-that-he-gone