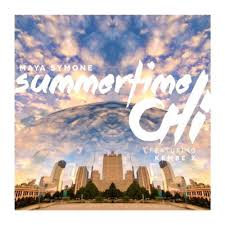 This past Sunday was the stuff dreams, at least my dreams, were made of – a peaceful awakening, a slight morning snack, eaten with the knowledge that a big lunch was to happen later, <redacted>, and a nice nap with the windows open.  My homebase is dope.  I aint bragging, it just is – in my living room I have 8-five foot windows that provide a window to the dopest skyline and lakefront in the entire world.   Just looking out my windows will provide you with such emotion its a shame.   On that particular Sunday, with that breeze coming thru, the sun reflecting (refracting?) off the gentle blue brown waters of The Lake Michigan, and a view of all the rooftops downtown Chicago has to offer, I was filled with nothing but dread.  Dread.  Yes. Dread.  Dread because I was reminded of something I once loved, but now hate fervently – #summatimeChi.  Man, just typing that phrase pissed me the hell off.  I get why folks love it, because I used to.  The late nights, the early mornings.  The warm night breezes.  The unearthing of our winter selves.  The smell of the grills.  The picnics and bbqs.  The NBA Finals…well strike that, they dont really matter much anymore around these parts.  I dont know if I aged outta that shit.  If my circle of friends are too small or if my priorities shifted.  But my Fuck Store ran out of stock of #summatimeChi and Im gonna tell you why:
1.  Don't I know you?  
Seriously Black Chicagoans?  Are you still excited about seeing the same damn people at every event?  House Picnic (more on that later). Taste Concerts. 27 backyards. The Gatlings All White Picnic. The Other Place All-Star Softball Game.  Harolds vs. Remus Tug of War Battle in Washington Park.  Let me help you out.  Yesssssssssssssss, I went to WY.  Yesssssssssssssssssssss I know <fake black southside celebrity, extra points if they are from Hyde Park>.  NOOOOOOOOOOO, I didnt use to date <fake black southside celebrity, extra points if they are from Hyde Park>.  Yesssssssssssss, I talk to Matt, he's fine.  Noooooooooooo, I havent talked to her, you know that while you standing here asking and I dont care if she isnt fine.  Yesssssssssssss, I remember when we used to go up there.  Nooooooooooooo, I dont wanna go back.   My beloved Myalogists, remember when, is the lowest form of conversation — remember when you read this – Tuesday, April 4, 2016, when you inevitably see me at the Labor Day Grown and Sexy Black Midnight Odyssey Cruise.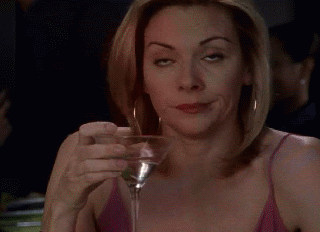 2.  Facebook posts.
I love Sundress season!
Gotta get in this gym!
How bout while you in the gym or waiting to see her in her sundress – cuz ya thirsty ass aint ever seen an ass before –  you shut the fuck up bout it. Stay on the treadmill/elliptical/stairmaster and pay attention fo' you fall off or watch with great intensity that TNA jiggle by.  Dedicate yourself to your pursuits instead of booking about them. You write that shit every year.  Women, you still outta shape.  Men, women built like that still don't want you.
3.  Violence
My fair city is off to its deadliest start in nearly two decades and I have NO reason to think things will improve this summer.  A police force that the mayor himself has called anemic. "Poor us!  Who are they, the populace to start capturing our crimes on camera?  We are gonna stop protecting them.  Stop doing our jobs.  That will show them!"  A police chief who said he has never witnessed police misconduct in 27 years on the force.  Relentless block wars.  Such accessibility to guns.  Facebook live turning niggas into ghetto stars who live or die by the camera and social media, requiring us to have even MORE memorial picnics where we will see everyone in life – including him/her who will predictably tell you how they haven't stopped thinking about you since y'alls 8th grade ribbon pinning ceremony.  Awesome.
4.  Southside/Westside Major Thoroughfare (47th/71st, 79th, Madison, et al) Fashions
I live off 47th street.  I was once inspired on one particularly hot #summatimeChi day to write a rap called "Guts, Butts and Lacefronts" — I dont think I need to expound upon this topic.  But I will.  These, whatever variation of the word hoe is being used these days, leave me with no safe place upon where to rest my eyes.  Euroafriruvian weaves in pastel colors.  Lip/face piercings.  Kitchen/Jail Tats.  Ill-fitting bras that give the appearance of three breasts.  Low cut jeans that push up your gut and smother your gooch.  And cheeks.  Rotten stretchmark covered cheeks.  A total and complete BARF-O-RAMA.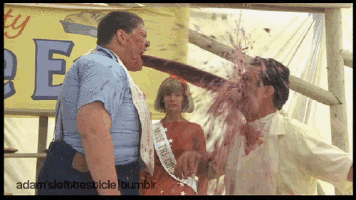 5.  The Muthafuckin Catalina Chosen Few House Picnic
I hate house music.  I make no secret about it.  Hate it.  Disco appropriated as house, yeah…..Ill drop it midway for those tunes.  But that relentless beating of beats with no words makes me sick.  My hatred may not qualify me to speak on the subject but lack of knowledge or affection aint never stopped me from pontificating before.  What started as a small passionate affair has ballooned into a commerce driven shit show that has folks paying up to $50 to walk thru a dust filled park. (Thats speaks nothing to the hundreds, sometimes thousands of dollars you may have to pay for exclusive packages.)   A dust filled park that has a bottleneck section to which inexplicably traffic is directed.  I legit thought I was gonna die in that bottleneck two years ago. It was hot as Hades, a mofo was walking thru there with a 10 speed schwin – it took what felt like 30 minutes to get thru AND this year, THIS YEAR, they expanded the shit to a whole fucking weekend.  I CANT EVEN.  Lemme say this.  I had SO much fun 10 years ago, when late to the game, I finally arrived.  My 100s fam set it up proper like and we had a great time.  By last year, I was forced to go, only went because of VIP tickets (not a brag, cuz who would brag about that?), and was dying to leave.  Stephanie Mills was there and for some reason, at a house music celebration, she sang "Home",  which is exactly where I headed upon hearing her.
I know someone, or some people are likely frothing at the mouth over this piece.  I would say out of the 5 of you that read this, 2 are mad. The other 3 are my friends, so they already know whassup.  Admittedly, I could be part of the problem. Fuck it, I'm jaded.   Ill take that.  But y'all can take #summatimeChi.  Im bout to get this passport stamped.